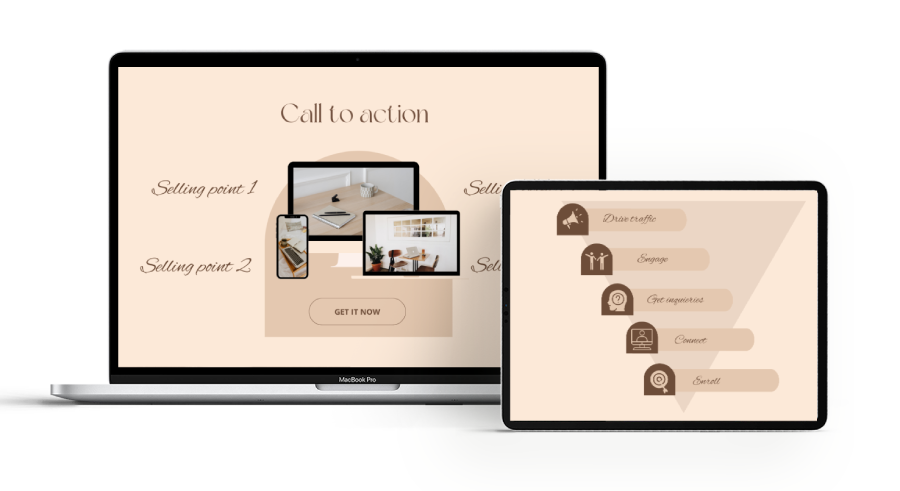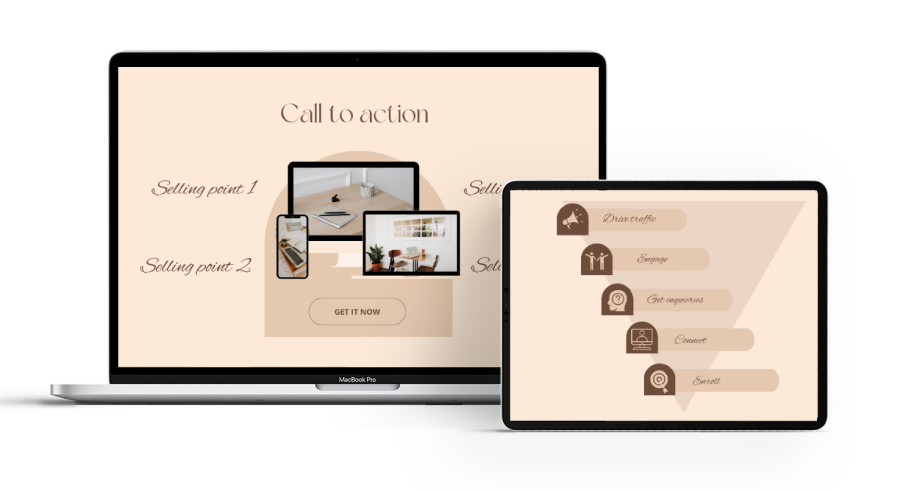 Websites that scream "Quality"
WordPress websites for coaches, consultants, and creatives
Let your target audience see the true you:
CONFIDENT. PASSIONATE. PROFESSIONAL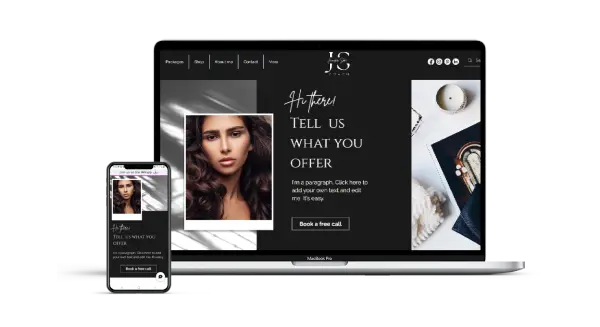 We at Nomad Diva believe in ambitious self-starters! We know how much it takes to build a successful business from scratch. And we are here to help!
​
We design websites around the clients' personalities. Every project is unique, just like every entrepreneur. We'll help you to create the digital identity that best communicates who you are. This is the tried and tested way to reach the perfect target audience. Show the world the true you!
Focus on your business. We'll take care of the tech!
Signature designs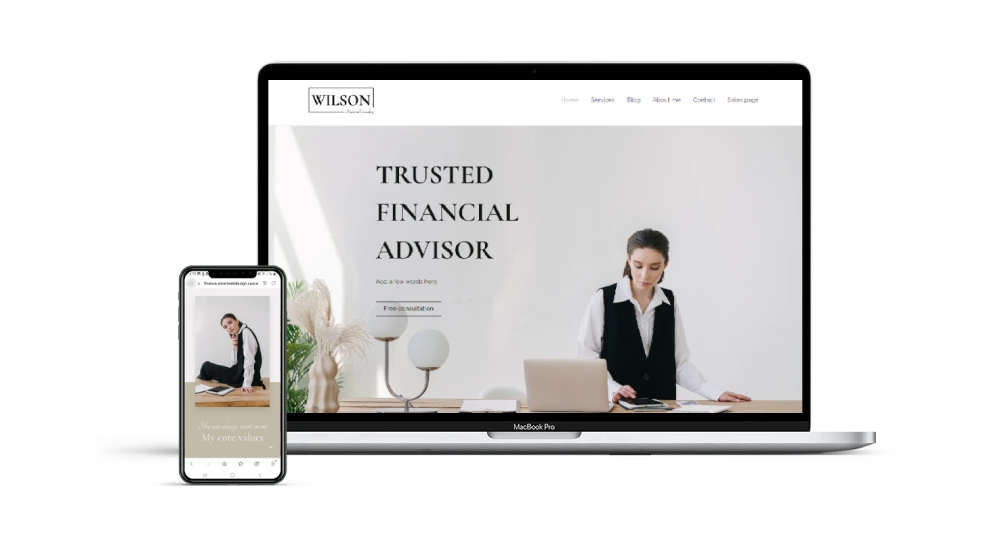 Financial consultant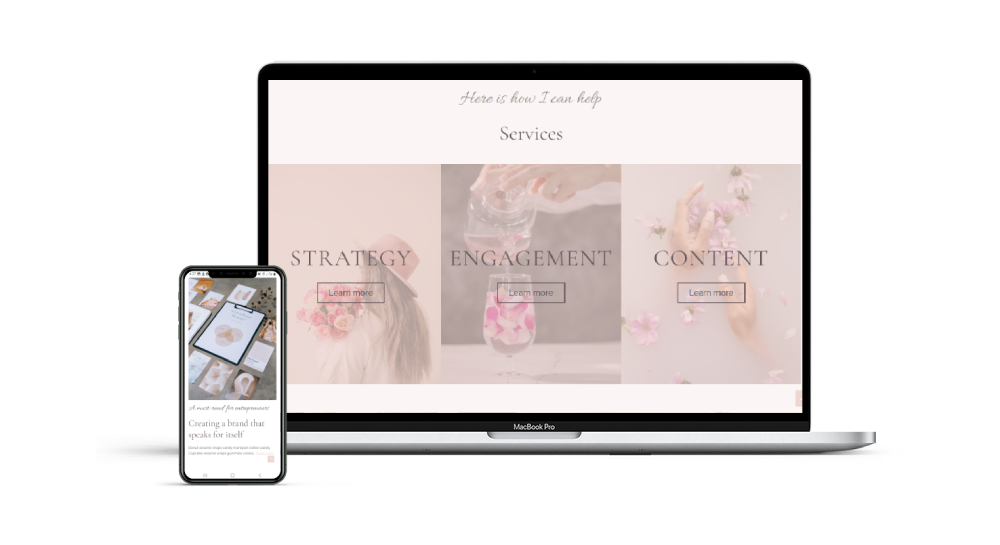 Social media expert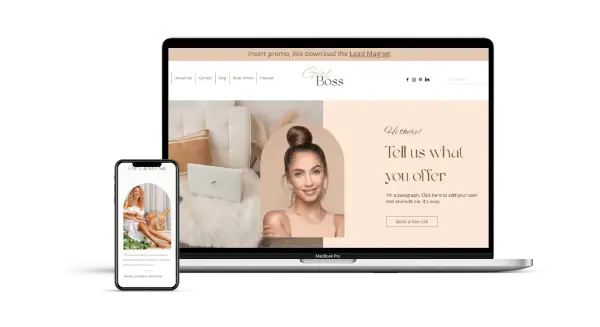 Coach, blogger and podcaster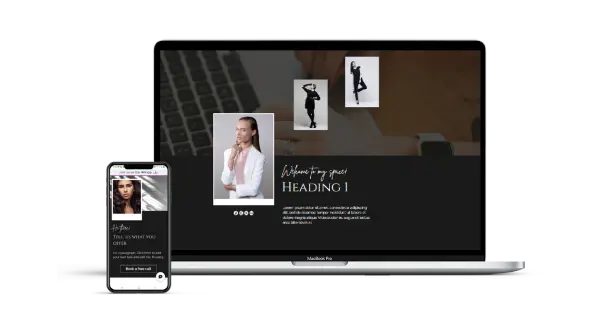 Coach, blogger and podcaster
Engage with your clients
Interactive features
Your website is much more than a beautiful brochure. It is your never-resting sales rep, who is working for you 24×7. It works for you when you are enjoying your coffee. It works for you when you are working out. Even when you go to sleep, it keeps working for you – in another part of the world where it's morning already.

Book appointments
Seamlessly schedule calls and meetings right on your website. save hours on emailing back and forth for a suitable time slot.

Integration with your favorite tools
Link your website with your CRM, scheduling or email software, so that you never have to monitor multiple tools again.

Talk to your clients
Give your visitors several options to contact you: email, chat, or a call. Make it even easier with a call us button for mobile.

Help visitors share your trending content
Turn the website visitors into your brand advocates with encouraging sharing buttons. Get more promotion at no extra cost.

Accept online payments
Turn your site into a sales office with e-commerce. Sell your products and services directly through your website.

Build a loyal audience with email newsletters
Turn visitors into leads and then paying clients with email marketing. Offer lead magnets and sign up forms on your site.
$300
Best for promoting your first offer or freebie. Grow your email list and nurture your leads with an automated email sequence.
$600
Best for new businesses with just a few offers. Build trust and showcase your expertise with professional UX design
$1500
Best for confident entrepreneurs looking to take their business to the next level. Grow your client portfolio with amazing features!
Project Highlights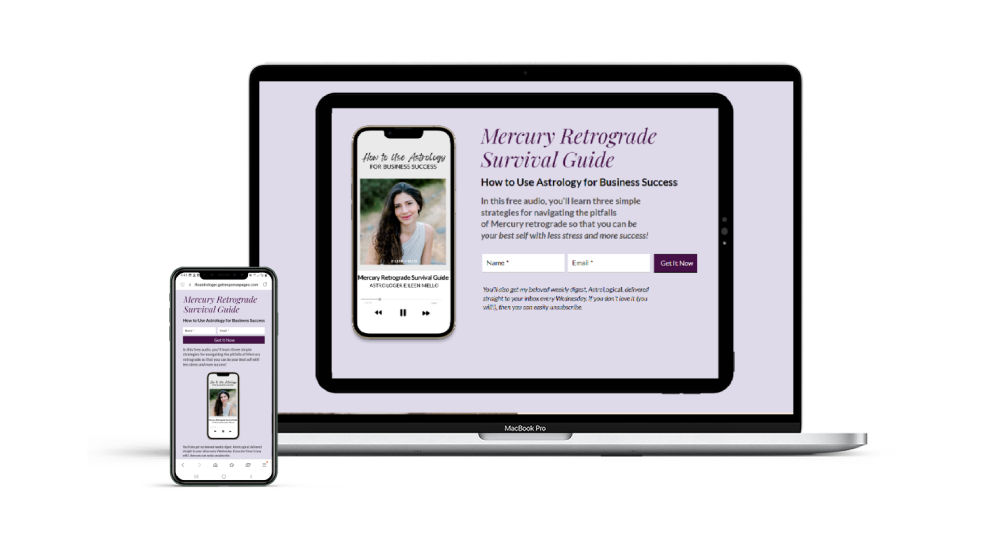 Website for an online coach
Natalie Montoya, Lisbon, Portugal
Breathwork & Meditation coach
natamontoya.com
Features: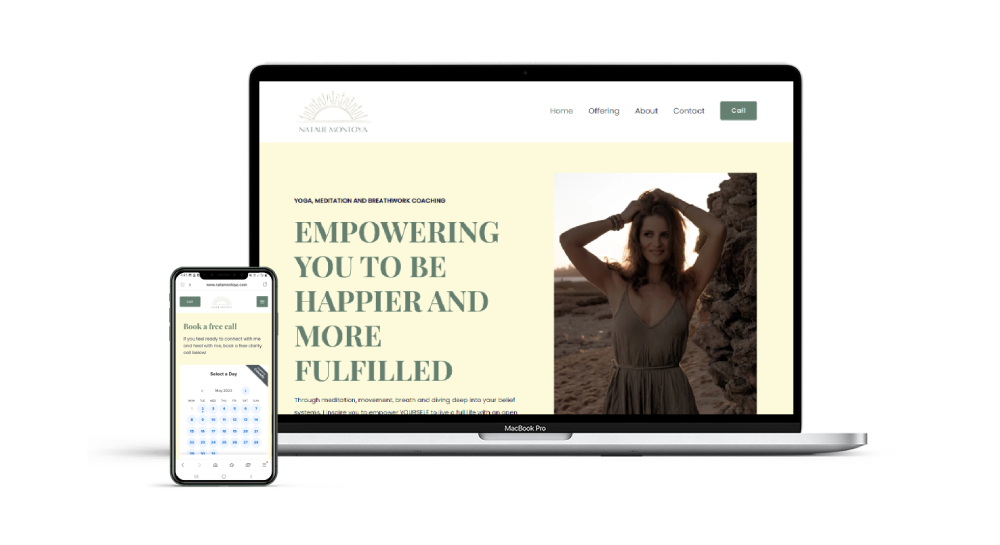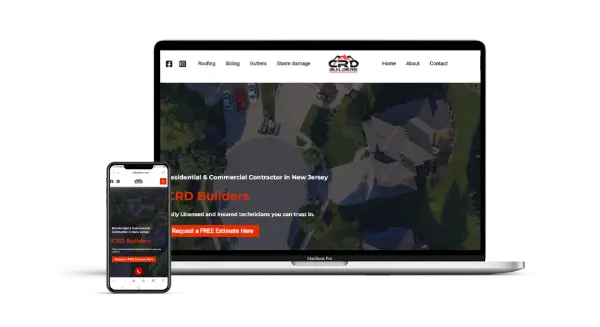 Website for a small business
CRD Builders, New York City, USA
Roofing & siding
crdbuilders.com
Features:
TESTIMONIALS
Irina has helped me create a beautiful website for my business. She was very knowledgeable about any WordPress questions I had and listened closely to my needs and desires and was happy and open to adjust anything along the way. Her eye for design is great and I am very happy with the result! Highly recommend her to help you set up a website from scratch!
Irina assisted me in developing a sophisticated marketing funnel system that has automated the operation of my website. It has allowed me to increase my productivity while also boosting the efficiency of my business operations. I strongly recommend Irina to anyone in need of a professional website that will help you automate your company processes and bring in more clients while you focus on servicing your clients.
Irina makes stunning websites! And it is so intuitive to navigate! Like all the buttons just take me to where I buy! She is also great at recommending the tools for email and social. She really knows these well!
Irina is a true expert when it comes to digital marketing. She is very knowledgeable about web design and creating an email funnel. Definitely recommended!
I've been working with Irina for 18-months now. In that time, she's demonstrated herself to be a thoughtful, trustworthy and talented tech consultant. I can rely on her to get the job done on time and within budget — even though we're on different continents! I highly recommend her services!
About your designer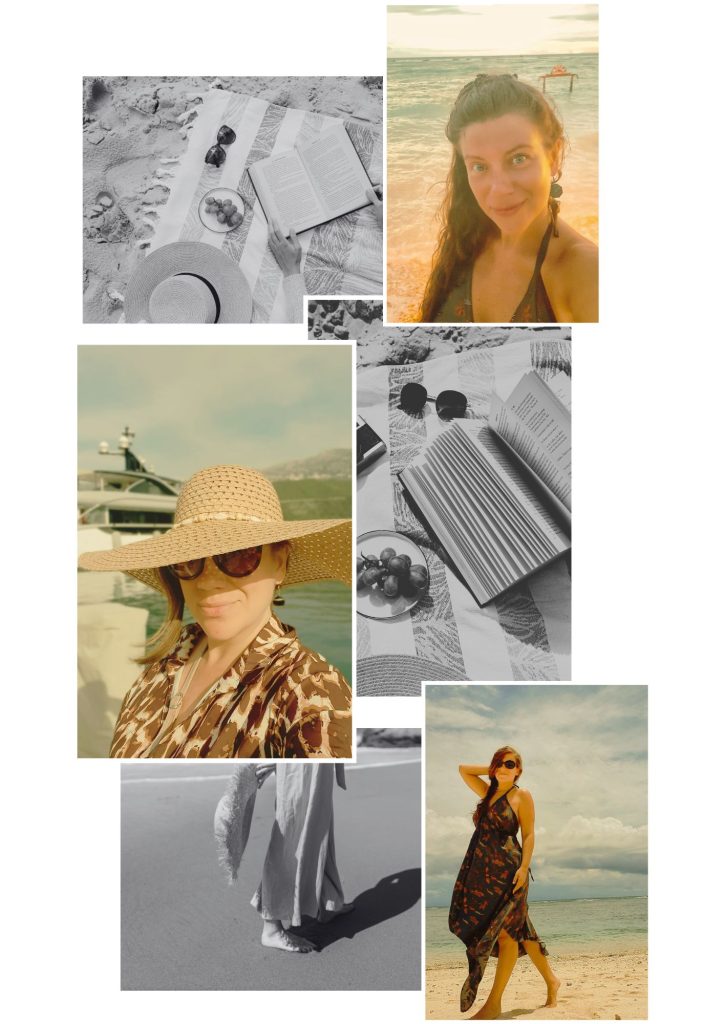 When I am not designing beautiful digital experiences, you will find me traveling, practicing yoga, or playing with my adorable baby
My name is Irina. I am a professional web designer and digital marketer. My passion is helping new businesses grow their online presence.
I specialize in building peak-performing websites. All websites that I build look attractive and professional. All the fonts, colors, and graphics are carefully curated to meet the expectations of your target audience. But there is more to a growth-driven website than good looks.
I build websites with the best user experience in mind, so your clients will want to discover your offers. I optimize all the elements to achieve high loading speed. I adjust the metadata to make sure your website is easy to find on Google and Yahoo. And of course, your website will look good on all devices – laptops, tablets, and phones.
I have been marketing world-class brands since 2011. Having started my career as an in-house marketer for Deloitte, the world's top 4 consulting company, I spent the first 7 years of my professional life working with Fortune 500 brands and international market leaders.
5 years ago I joined the world of entrepreneurship and found my passion in helping new ambitious businesses reach their goals. I work with start-ups and mid-size businesses that make the community around them a better place.
I believe in life-long learning and always learn best practices and new trends in web design. I hold certifications from IBM, Cisco, SAP, HubSpot, Google, SEMRush, and Accenture. To view the full list of my 30+ certifications please go to my LinkedIn account. You are welcome to connect!
UX and webdesign certifications

Got a project?
Contact us
We would love to hear from you! Send us a message and let's see how we can boost your business together.